Within Rotary Clubs and Rotary International there is an ever increasing interest and support towards aid efforts to aid the global shortage of supply and sources, of clean water. Against this backgroundI felt an urge to create a symbol of awareness that could be used by Rotary Clubs and Rotarians in support of this purpose. This image could be used to decorate a pin to be sold as a fundraiser, or decorate balloons at a benefit. Regardless, the symbol could communicate our awareness as Rotarians for this urgent agenda.

HOWEVER, I am not completely waiving the rights to this symbol, other than to Rotary Clubs and Rotarians.
Any commercial interest of use

must

recieve prior written consent, and will always require a contribution to The Rotary Foundation.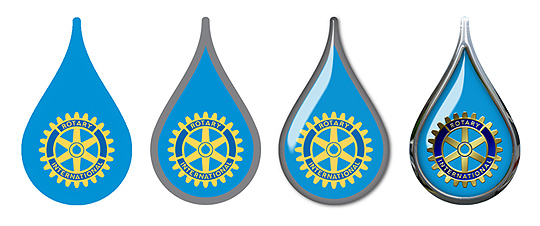 © 2008 Tord Elfwendahl. All Rights Reserved